Lip filler | Cheek filler | Under eye filler
Happy Woman Clinic Dublin offer a wide range of fillers (Hyaluronic acid), which are a non invasive anti-aging treatment for areas which have lost their youthful appearance through aging.
The fillers we use at Happy Woman Clinic are: Juvederm, Restylane and Teosyal.
Juvederm and Teosyal, like Restylane, is a dermal filler made of a natural compound called hyaluronic acid (HA). It is a versatile and safe filler, and because the percentage of allergic reactions is so low it does not require a skin test. Juvederm is a collection of injectable fillers used for a variety of reasons from lifting the cheeks, smoothing marionette lines around the mouth, to plumping the lips. It may also be used to fill pitted acne scars or reduce the appearance of ageing hands.
What are dermal fillers used for?
We use dermal fillers to enhance the face and turn back the signs of ageing, providing our clients with a more youthful appearance. The most popular treatments at Happy Woman Clinic are:
Nasolabial folds
Marionette lines
Deep frown lines
Lip fillers
Cheek enhancement
Upper lip lines
Loss of facial volume
Smokers lines
Saggy and loose skin
Smile lines
Hand rejuvenation
Face mesotherapy
Non surgical face lift
Our filler treatments include: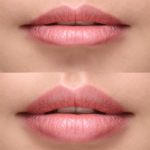 Lip fillers:                       
0.5: ml €160
1 ml: €290
Lip fillers can last from 6 – 12 months, however, Happy Women Clinic do offer a premium filler that can last up to 18 months – please inquire about this extra service.
---
Cheek fillers:                 
1 ml: €350 
2 ml: €650
---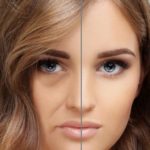 Nasolabial folds         
1 ml: €350
---
Under eye filler :          €350
---
Skin boosters:   €250
Skin bio-revitalisation:   €250
Profhilo:   €350 (2 treatments for €650)

---
Fillers can last anywhere from 6-18 months, and often longer.
Dermal fillers are useful in restoring volume and giving shape to the lips, forehead, cheeks and
cheekbones. Wrinkle fillers can also be used as "volumizers" or "plumpers" – plumping and lifting cheeks, jawlines, and temples; filling out and plumping lips and sagging hands.
To see our before and after gallery click HERE.
To book your advanced consultation fill in contact form below: